Quinn (formerly Piper)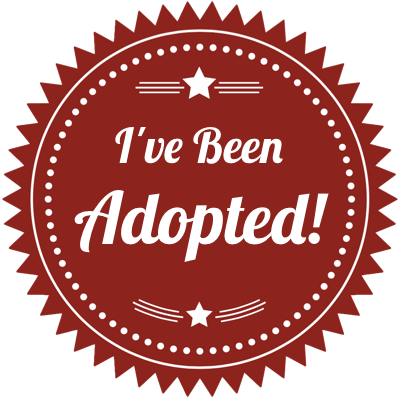 Piper
Hello, my name is Piper and I am around 4 years old. I am up to date on all my vaccines, spayed, house trained and crate trained. I weigh about 65 pounds.
My family fell on hard times and just couldn't afford to have a dog anymore; so, they took me to the local shelter. I didn't look so great because I had fleas which made me scratch and itch; so, I had some spots where my hair was very thin. My hair was also kind of dry. Anyway, people would come to see me at the shelter but, because I didn't look so good, no one wanted to take me home with them, even though I wagged my tail to show them how nice I was.
Lucky for me, LRR heard about me from the shelter people and sent someone to come get me. I was so happy to leave the shelter and be in a house again. The first thing they did was give me a bath which felt so wonderful and made me smell nice too. My foster mom took me to the vet right away to get checked out from head to toe. I wagged my tail for the vet and her assistant and they said I was very sweet. Since I've been with LRR, I've had really good quality food and my hair has gotten nice and soft. The bare patches have also gone away. They keep telling me what I pretty girl I am and I have to agree that it is true.
Since I have been with LRR, I have been with dogs and a cat and I get along with everyone just fine. I love to snuggle with people and show them how much I love I have to give. The people at LRR have made me feel very much at home but I know this is just until I am adopted and get a forever home. So, if you want a loving little labbie girl to complete your family, please send your application so we can figure out if it would be a good match.