Buck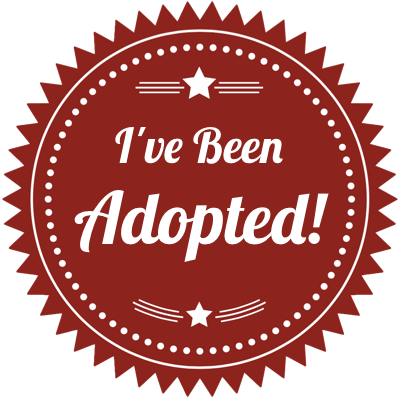 Buck
In Service Dog Training, Not Available For Adoption Get ready for "BUCK ROGERS and the 21st CENTURY"! Ok, that pre-dates me just a little bit, but I couldn't resist. To bring everyone up to the 21st Century, my name is Buck and I am a 2 year old neutered male. I am 61 pounds, housebroken, crate trained and up to date on my shots. A little back story, I wandered up to someone's back porch and they sent me to the shelter. I did not like it there one bit, thank goodness I didn't have to wait long. A volunteer from LRR came to take a look at me, she liked what she saw and the next thing I knew I was in a car headed for the good life.
So a little more about me; well, I get along well with other dogs. I don't necessarily play with them, but I really enjoy having one to hang out with. I will zoom around the backyard with my doggie foster brother's and sister, but that is about it. My foster mom is waiting to see if I will start playing. I also have a thing for tennis balls; not necessarily bringing them back after being thrown, but I like to gather then and carrying them in my mouth. As for other animals, I met a cat at the shelter, not gonna lie, I was a little scared. I need to be fully cat tested, but based on my first interaction I think I may be ok. I am also living with two little human foster kiddos. They are pretty cool. They give me lots of attention, sometimes they are a little loud, but other than noise, I like them. I love giving them kisses and they give me belly rubs, it is a pretty good deal.
My foster mom describes me as a medium energy dog. Yeah I can run around the backyard, but when I come in the house I am content to flop. I haven't quiet figure about dog beds yet, but I have discovered chew toys and they are pretty cool. I love to roll on my back and chew on them. The next revelation may shock you; I am a lab and I am NOT food motivated. In fact sometimes I forget to finish a meal! I do enjoy hanging out in the kitchen when mom is cooking, she even gives me treats, here is another secret, I can't catch them :) It makes me endearing, or so says mom.
Anyway, if you are looking for a cute little guy who loves to hang out end in your applications. I will be looking for my forever family!