Hector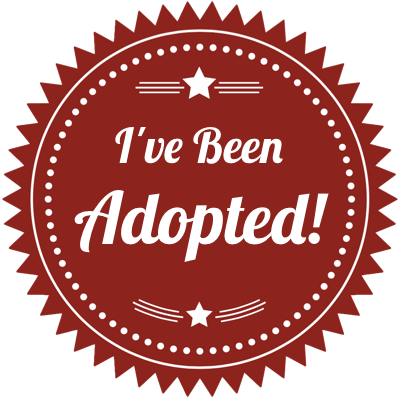 Hector
In Service Dog Training, Not Available For Adoption Hi everyone! My name is Hector! I am a southern boy, hailing from a shelter in Virginia. I am between 1-2 years old and about 60 pounds. I am up to date on all my vaccines, house trained, crate trained, and neutered. I am a champion snuggler.
I don't remember much about my life before I got to the shelter but I have been very happy since LRR came and got me. Now, I have a secret I can't keep to myself anymore. I am not 100% Labrador. Yes, that is right. I fooled the volunteer from LRR into thinking I was with my friendliness and my handsome face because I knew that if she took me, I had the best chance for the perfect home for me.
As I said, I don't remember much, including who mom and dad were but my foster mom and dad think they have figured it out. They too see a bit of Lab in me but they also see something they call a "sight hound". They saw me let loose and run in the big fenced yard after I was completely healed from my neuter operation. The way I run is different from how a Lab runs. Then they saw me want to chase the little critters that run through the yard. That's when my foster mom got on the internet and started to research things and figured out what I had going on.
So, the good news is that, true to the Lab breed, I am very friendly. I just love people. I just take it a little further because I loved to be snuggled up against my people all the time, at least when I am not playing or chilling in my crate. I also get along great with my foster brothers. We just run and play until we are tired and then I head to my crate for a little rest. The other part of me likes to run like the wind and chase things but I haven't caught anything yet!
My foster parents and me have been talking about what kind of home would be best for a boy like me. We think I need a securely fenced yard since I like to chase things or access to safe place for me to get some exercise. That will keep me safe so I won't end up lost from my people again. We think that I can be an only dog but would also enjoy playing with other dogs at doggy daycare or dog parks. We agree that I should have some formal obedience training because I pull on the leash a lot, especially when I see something I want to get a closer look at. We know that most people come to LRR looking for Labradors; so, we know we have some challenges finding the perfect home for a mixed boy like me but we are sure that family is out there somewhere, looking for a unique guy like me to add to their family. Is that you? If so, please send in your application so we can see if it might be a good match!