Dallas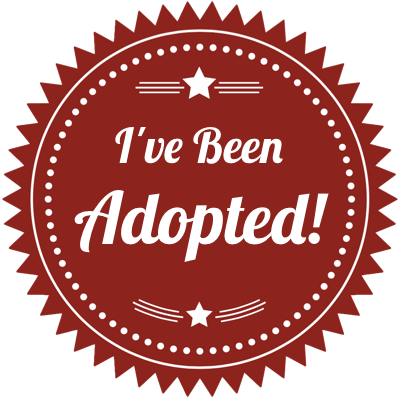 Dallas
Well hello there! I'm Dallas a 4 year-old, neutered black lab weighing approximately 85 pounds, who is up to date on all my vaccines and is housebroken. I must admit I don't like the crate much and would prefer lounging on my dog bed while you're away. I am well behaved when left alone and I mind my own business, which is sleeping contently.
Before coming to LRR, I was a stray to a shelter. I've had a few owners along the way but none of my previous homes had a fence, so I would wander away to explore the great outdoors. Who wouldn't? So I definitely need a home with a fence so that I can explore without getting lost.
I am super loveable and love when attention is given to me. I like to follow behind my foster mom to make sure that she is okay and I don't miss anything exciting that she may do. She tells me all the time that I'm such a good boy and will be a great addition to my forever family. She also tells me that I listen really well, but I need some work with my leash skills, I guess I pull a bit too hard since I'm a bigger guy. So I may need to take a class to learn this skill.
I am not much into retrieving balls that are thrown in the yard, but would rather play with another dog buddy. I have a young dog to play with in my foster home and I must admit it is so much fun to chase one another! We play a little in the house, but it's nothing like running around in the yard. I can easily settle down though and take a few long naps throughout the day. I really love a soft dog bed to lie on when I sleep during the day and at night. My foster mom says that I'm a medium to low energy dog, depending upon the activities that I do that day.
My foster home also has a cat that really isn't of must interest to me. She walks around and cries a lot, but I just sniff her and move on. They even leave me along during the day with this creature and I could care less. So they tell me because I'm not interested in her that I passed the cat test.
However, what I really want most is a loveable forever home that will keep me safe and not allow me to wander away. So please send in your application so that I consider you for my forever home.