Kody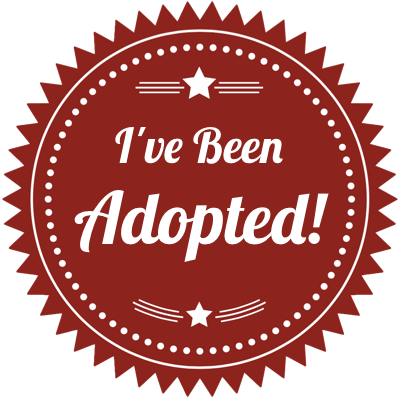 Kody
A big hello and howdy to all my potential forever families. My name is Kody and I am a 4 year old, neutered, chocolate male. I am housebroken, great with other dogs, and awesome with children. I have not met any cats on my travels yet but I am sure that is in my future.
You may have noticed that I didn't say I was crated trained. Well, there's good news and bad news concerning that subject. The bad news is, I don't like the crate and will bust out of it. The good news is, I do not need a crate while you are gone. My foster mom has left me out of the crate while at work and not a thing was touched, not a pillow out of place, nor a counter surfed. Well, you may need to hide the trashcan though (nobody's perfect). But other than that I am totally trustworthy!
So let me tell you a little about me. I used to have a family but they fell on hard times and could no longer keep me. I was sad at first but have since realized that my forever family is out there somewhere. So what would my perfect family be like? Hmmm, people who will give me lots of love, affection, and cuddling. I love hanging around my foster mom and playing with the kids. They paid so much attention to me and I had such a blast playing with them. The little boy even inspected my ears and gave me a thorough physical and I was totally cool with it! My foster mom kept saying I was such a good sweet boy.
I am also looking for someone to help me lose a little weight. I currently weigh about 100 pounds but should only weigh about 85. My foster family had me out for walks every day which was wonderful. I got to get outside, smell the smells, and meet a ton of people on the way! Since I'm such a big strong dude, I will need someone who is strong enough to hold me on the leash as I sometimes pull pretty hard. However, using a Halti collar helps immensely. While I do need exercise to lose some weight, I do not need it to burn of excess energy as I am a very laid back kind of guy. About once a day I get the zoomies and will throw some toys around but other than that I am happy to chill on my dog bed allllll day long. I will also let you sleep in – how's that for a perk?!
So, if you are looking for a very calm boy who loves to be around people and don't mind taking me for walks so I can slim down, please mention my name in your applications. I will be checking my inbox!