Buddy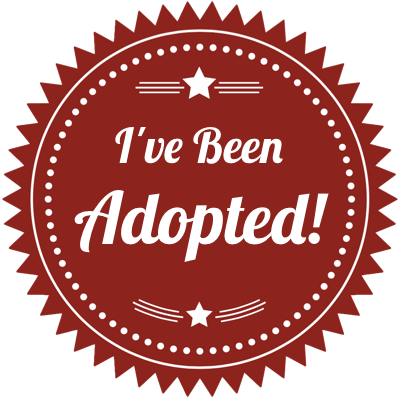 Buddy
I'm somebody's Buddy…yep, that's me BUDDY! I'm a chocolate male, I weigh 80 lbs, I'm neutered, have all my vaccinations, I'm housebroken and crate trained. I Love to meet new people and dogs. I suppose I'll meet some cats and kids one day soon. I'm low energy, lap dog would a good description! I was a stray so my age is a guess, 4-6 yrs old.
How I did I get to LRR? I'm sure you want to know. I was found in a rural area of PA, wandering in the cold and snow. I was lost, cold and hungry and really tired. It seemed that no one was willing to help me, even after a week of me not having anyplace to go.
Well, one day a nice lady was out with her dogs and I introduced myself. Finally, I found someone that might help me! She let me stay in her barn, she fed me, and took me in. The local shelter and animal warden were told about me. No one came, nope, not a soul.
In addition to being cold, hungry and tired, I was in need of medical attention. I had a huge tumor hanging from my neck. It was heavy and dragged the ground when I put my head down, made it difficult for me to eat and drink. Be sure to see the photos!
After a week with the nice lady, no one called the shelter looking for me, no one cared to claim me. She called LRR. The lady that was caring for me was really worried about me. LRR cleared things with the shelter and they took custody of me.
My life gets turned around! The lady took me to the vet for LRR. The vet saw my tumor and knew it needed to be removed immediately. Lucky for me the vet had seen this type of growth before. The same day, I got a new lease on life! Tumor removal, neuter, vaccinations, blood work, worming, and I was inside in a warm place! Blood work was all normal, no complications; now we wait for the biopsy.
A few days later I was picked up by LRR and I went to my first foster home. Pain Meds and antibiotics made me feel better. Oh yea, the biopsy came back, it was a benign growth. YES, I'm fine, healthy and happy and ready for a new home!
It's been a long road, but I feel good, look good, and I'm ready for a new forever family, one that will love me, hug me, take care of me; one that will keep me safe and make sure I have regular vet care.
I'm a loyal, loveable, sweet, quiet, well behaved boy. I'd love to meet someone that might want me as a new family member.