Suzy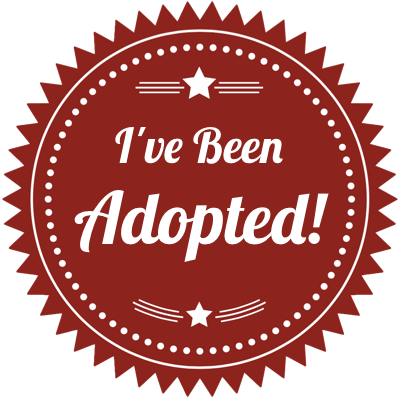 Suzy
I'm Suzy, Lucy's sister…my foster homes say "I love Suzy!" We are both dynamic girls!
Like Lucy, I'm petite, cute, quiet, and well behaved. I'm too am hb, crate trained, spayed, good with dogs, and I weigh 55 lbs. I met a cat from a distance, no problem, but I will be seeing one up close and personal soon…I'll keep you posted.
So you know how we got to LRR. Yes we had tested positive for heartworm disease; we were treated in March and we have now tested negative! We have long lives ahead of us, we are healthy, happy AND ready for forever homes.
About me…I'm low energy, I love, love, love people! If you like kisses, I'm your girl! I'll kiss you everyday, I'll even sneak in a kiss when you aren't expecting it! So…yes, I want a person that loves Doggy kisses! And I like food…I never miss a meal!
Toys are not so important, but I love chewing on bones or antlers. I'd like a nice Comfy dog bed, I like comfort…and hugs and kisses!
I'm sure you will be saying "I LOVE Suzy!" as soon as you meet me.