Gracie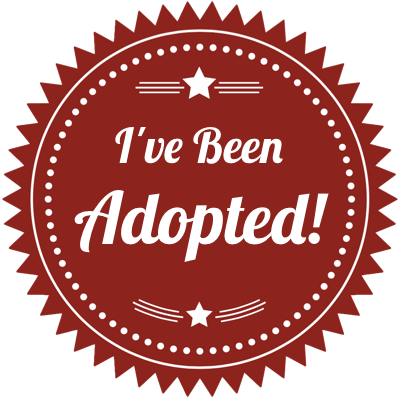 Gracie
Gracie Update - Gracie is now with Senior Dog Sanctuary of Maryland which is located in Severn, MD.
Hi! My name is Gracie, and I am 6 years young. I am good with other dogs, children, and cats. I am housetrained, spayed, and up to date on all my vaccines.
I am sure you are wondering why a dog with all these positive items on her resume would be in search of a new home. Well, my family had a major change and they decided it would be better for me if LRR found me a new family. They loved me very much and were very sad to say goodbye to me. I will miss them too but the nice people at LRR have been great so far, and I can see that they will take good care of me and find me the perfect forever family.
Now let me tell you a little more about myself. I LOVE to play ball. If no one is interested in playing with me, I am happy to bounce the ball and chase it by myself. I also love to run in the yard, either chasing balls or the other dogs in my foster home. When I am outside, if the weather is nice, I like to roll around in the grass. My foster mom says I am a silly girl when I do this and I am glad I can make her smile. I also love to have lots of attention from people. It is a great thing to relax in the house and have my ears scratched and my back rubbed while we watch TV. I could use some more work walking on the leash but I am eager to please; so, my new family and I can work on that together.
I am excited for this new adventure and look forward to helping LRR review applications to adopt me; so, we can find the perfect match. Could that be you?
Important things to know if you are interested in adopting Gracie: 1. She had TPO (triple pelvic osteotomy) surgery when she was less than a year old. LRR's vet has taken xrays of her hips and her knees and everything is in good condition. 2. Gracie loves to go for car rides. She gets extremely excited and can be quite vocal at the beginning of the ride. She will quiet down but tends to like to move from window to window vs. finding a spot, laying down, and taking a nap. She just doesn't want to miss a thing! 3. Gracie is a strong girl and can pull quite hard on leash. She seems to do better with a gentle leader. 4. Gracie is currently being treated by a chiropractor. Like people, dogs can sometimes get "out of alignment" but chiropractic care can resolve the issues. She may need to be on a maintenance regimen once she completes her initial treatments.