Denny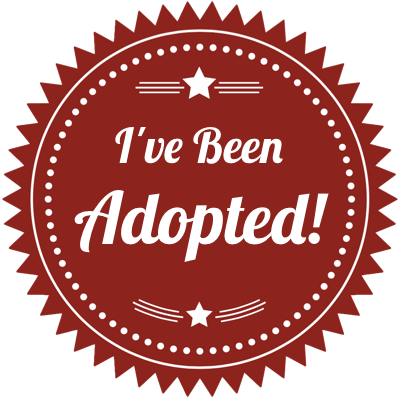 Denny
Hey there! My name is Denny. I am around 1 year old. I weigh about 55 pounds. I have all my vaccines, am neutered, crate trained, and house trained.
I was a stray at a shelter in Maryland. I was picked up by animal control over the 4th of July weekend but no one came looking for me. Fortunately, the nice people from LRR came to meet me and decided that they could take me in and find me a new home with responsible people.
They tell me I am a bit of a work in progress. I am pretty low energy for such a young boy but I have alot of curiosity about things; so, I need supervision to keep me from chewing on things that I shouldn't and to make sure when I go outside that I do my business. So there is so much to see outside like butterflies and flowers that I sometimes get so caught up chasing and exploring that I forget. I have to be honest and tell you that I did have a couple of accidents in my first foster home but they were very diligent about taking me out on a schedule and watching me so I think I have the hang of this housetraining thing now.
Since I have been with LRR I have discovered that I like tomatoes, fresh off the vine. I was helping my foster mom with her gardening and just had to sample things to make sure they tasted ok. I will entertain myself chasing anything that is flying around in the yard which makes my foster mom laugh at what a silly boy I am. I like to chew hard things like antlers and marrow bones. I also enjoy playing with kids and LRR is helping me understand that, as much as I like kids, they don't like me jumping on them. It is a learning process. I also love water! I have gotten to play in a "baby pool" and also run through a sprinkler! What fun things to get to do when the weather is hot! When I am tired out, I love snuggling with people and just getting lots of pets and love.
So, now you know about me and you know that because I am young, I still need training and supervision but I am eager to learn and to please the people in my life. LRR is now getting to work on finding that perfect home for a youngster like me. If you think that could be you, please send in your application and we will take a look!