Callie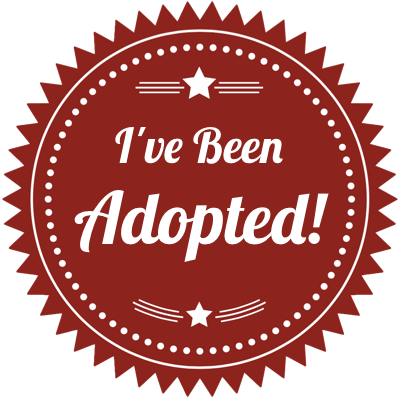 Callie
Hi! I'm Callie. I'm a beautiful yellow 4 1/2 year-old yellow female. I am crate-trained, up to date on my shots and housebroken. I was given up by a family that could no longer care for me. I am working on losing a few pounds to get to an ideal weight of 72ish.
Right now I'm hanging out with a family with four children ages 9 to 13 and two furry little gerbils. They keep the gerbils locked away in another room after I showed my great interest in them. I would not be appropriate for a house with little animals or cats. However, I enjoy playing with dogs of all sizes.
Mostly, I have really been enjoying the attention, snuggling, and company of my foster home all day long. They have had several birthday parties and gatherings with their friends and I have totally loved being the canine hostess of the party. Everyone was super impressed with how friendly and relaxed I was with 15 children ages 7 to 13 stampeding inside the house. Really, not much phases me. I will occasionally get the zoomie's outside, but other than that I mostly love to chill out on my dog bed and snooze.
For fun I enjoy taking walks, tracking animal scents around the yard, and playing by myself by tossing the ball around and kicking it and then chasing after it. My foster family is always commenting about how I like to "talk" when I play. I don't know why they think that's so amazing, they certainly make enough noise throughout the day. The kids say that I sometimes sound like Chewbacca.
Well, I'm going to nap by the heating vent and relax while I wait for the applications to be my forever family come rolling in. Can't wait to meet you!