Happy Tails
Happy Tails: Our Success Stories
From time to time, adopters (or their LRR dogs!) will send us stories and photos of their new lives together. We love hearing from you and are delighted to share these stories here on our web site.
Sudley (formerly Paisley (Lee))
It's us – Maggie and Sudley (formerly Misty and Paisley/Lee). You can call us Mags and Suds though – that is what our friends call us – and heck, you guys are family!!! We wanted to drop you a note to fill you in on how lucky we are to find our forever home!!!
Jasmine
Yesterday I wished my good girl Jasmine a happy 7th birthday! As I am taking this opportunity to spoil her a little (more than usual), I also wanted to take a minute and thank everyone for all the work that you do to bring these wonderful dogs to their forever families.
Isabelle
Isabelle here. Just wanted to let you know that I passed my Canine Good Citizen Test this morning, as if there was any doubt.
Diesel
We adopted Diesel in 04. He's in great health with his great atheltic build. He loves to retrieve in the water. We drive up to Shirlington dog park so our dogs can swim (we have Brier, too). I can't believe he's eight. We took a vacation with him in mind to Cape Cod so he could go to the beach and swim in the nearby lake. They went everywhere with us. We had a blast.
Nestlie (formerly Buddy)
Here are some pictures of Nestlie (formerly Buddy) on our boat and one with our other dog, Brownie. Our boy continues to get better all the time. We've been able to leave him now in the family room (with a baby gate up) and he doesn't chew on picture frames anymore. He and Brownie spend the day in there and he has lots of toys and chew things.
Charlie (formerly Dallas)
Charlie is a big, happy dog! He arrived knowing many commands - but he has lots of energy and doesn't always remember them. We've completed a basic obedience class, which he really enjoyed. The trainers were impressed by how attentive he is to his handler. His favorite activity is chasing tennis balls in the back yard - he could do this all day! A very nice boy and a good companion.
Mandy
We lost our beloved Mandy early last Wednesday morning. Below is what started out as a one paragraph obituary for Mandy and turned into an essay in tribute to her. It felt good to write it; brought back a lot of really good memories.
Rusty (formerly Dusty)
Hello Everyone- I have been so busy the last few months but I do have a small brag. In July, after many, many months of hard work, I earned my obedience Utility Dog title- my UD.
Wally
I've been at my new home about a month now and I'm having a great time. I enjoy going on my daily walks in the neighborhood and smelling all the new smells. My mommy usually takes me on 3 walks a day and although I don't understand why I need a gentle leader, I'm getting more used to it.
Brody
Just a quick glimpse into Brody's new life. Brody was adopted into a family who adopted Kamri just a few years ago. Now Brody has a wonderful family with a 4-legged sister, 2-legged siblings, tennis balls, a yard, and complete love.
Sasha
I adopted Sasha, a beautiful chocolate lab, when she was 3 years old from LRR in 2000. Sasha was a sweet girl who loved to eat and it didn't matter whose food it was!
Hunter
It's your buddy Hunter. I just celebrated my 8th birthday. I've gotten pretty grey but I'm still my playful self! I have calmed down a little but I still love a good game of tug-o-war. We still live in the city and I still love going out on my walks every day. I've turned into quite the cuddle bug but still prefer to sleep in my crate at night. Hope you are doing well. I'm attaching a picture…you can see that I have a very rough life!
Daisy
Hi everyone it's Daisy. I thought I would let all my friends out there know how I am doing in my forever home. I figure I have lots of friends since I was on the web site for so long.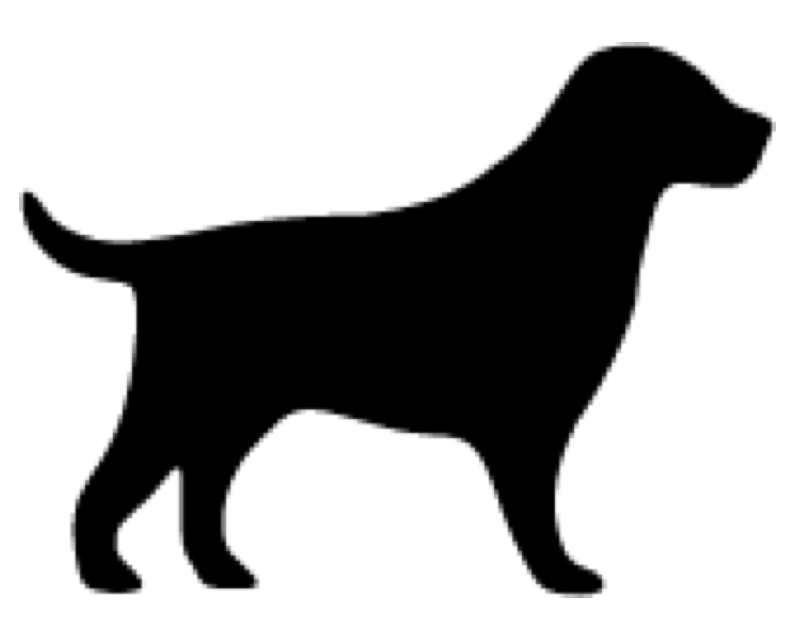 Miles
Happy Holidays to you and yours! Miles is doing a GREAT job transitioning into his forever family.
Kinzy (formerly Makinzie)
We are so thankful for LRR. We adopted Makinzie (we call her "Kinzy") in April 2004.
Maddy (formerly Madison)
Maddy and Dyna celebrated their 8th and 3rd Birthday's respectively on 4 Jul and decided to update everyone at LRR on what's been happening.